An explosion at the Exxon Mobil refinery caused structural damage and was felt for miles around Torrance on Wednesday, but there were no major injuries. The blast happened in a processing unit at the refinery in the 3700 block of 190th Street at 8:50 a.m.
A structure was damaged in an explosion at the ExxonMobil refinery in Torrance, California
The explosion was followed by a ground fire, which was quickly knocked down. The explosion was so strong that it registered as a 1.7-magnitude earthquake on a nearby seismometer operated by Caltech and USGS.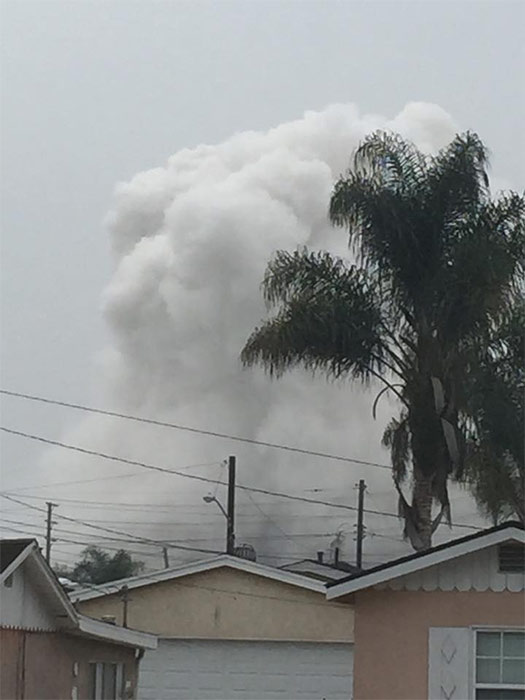 Exxon Mobil said in a statement that four contractors were transported to Long Beach Medical Center for minor injuries, and everyone was accounted for. Some area residents reported feeling an earthquake-like jolt. Then, they saw ash falling in the neighborhood following the blast. The Torrance Fire Department says the white ash-like substance is non-toxic, but may pose inhalation risk as all airborne particles do.
The blast was strong enough to break a window at an apartment complex across the street from the refinery and damage a cinder block wall. Torrance police said air quality readings were normal, but area residents were advised to shelter in place temporarily. The shelter-in-place order has since been lifted. The Torrance Unified School District advised schools to shelter in their students. A total of 13 schools were affected, and parents were notified. Torrance fire officials say the situation was stabilized by noon.
The cause of the blast was not known. For more information, residents can call the Exxon Mobil hotline at (310) 505-3158. (ABC 7Eye Witness News, Los Angeles, 2/18/2015)